Al Capone had a gentle side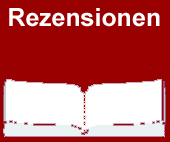 Capone: The Man and the Era
(Capone: The Man and the Era)
Bergreen, Laurence
New York et al .: Simon and Schuster, 1994
701 pp.
(also published in German)

Subject, methodology, data basis:
A journalistic biography of Al Capone based on other previously published biographies, media reports, government documents and interviews with acquaintances of Capone and their descendants.

Content:
Al Capone was born in Brooklyn, New York in 1899 to petty bourgeois immigrants from Naples. He left school at the age of 14 to become an errand boy for the local illegal lottery operator, John Torrio. At the age of 18, Capone joined Frank Yale, another celebrity gangster, as a bouncer and bartender in a dance hall. During a dispute with a customer, he wore the famous scar on his left cheek, which later earned him the nickname "Scarface" ("scar face").
After his wedding in 1918, which followed the birth of his only child, Al Capone worked briefly as an accountant in a normal construction company in Baltimore. In 1921, however, he moved to Chicago to return to work for John Torrio. In the meantime, he had relocated his area of ​​operations there from New York and took over the gambling and prostitution business of the murdered underworld great Jim Colosimo. In 1923, Capone took over business in the town of Cicero, where Torrio had relocated his headquarters to avoid the newly elected reform mayor of Chicago, Dever. Another two years later, Capone succeeded Torrio and gradually moved into the public eye. Unlike other underworld characters, Capone enjoyed public attention.
By the late 1920s, Al Capone had become "the most powerful, important and controversial figure in Chicago" (p. 335) with "a limitless income" (p. 154) from gambling, prostitution and the illegal alcohol trade. Efforts to bring Capone to justice and convict him failed until he was sentenced to 11 years imprisonment by a federal court in 1931 for tax evasion. He served his sentence in Cook County Jail and the federal penal institutions of Atlanta and Alcatraz until he was released early in 1939 because of his poor health caused by third-degree syphilis. Al Capone died at his Florida home in 1947.

Go to content:
The most significant and at the same time the most convincing aspect of Bergreen's biography of Al Capone is the attempt to show the people behind the veil of mythical transfiguration. Bergreen follows the chronology of events, he quotes people who have met Capone and express their surprise at how different he was: tall, with a soft voice, charming, a highly intelligent businessman, a very nice, lovable guy , who generously distributed tips and spent money on a large scale, etc. In contrast to this, the information on his activities, his power and his influence and the structure of the so-called Torrio-Capone-Organization are quite brief and contradictory. Bergreen writes of Capone's organizational genius, but doesn't mention how exactly he used that talent. He also emphasizes Capone's position of power. He "dominated" the alcohol business, he was "de facto mayor of Chicago" (p. 299) etc. Nevertheless, Bergreen claims that during the 20s, 30s and 40s it was not Capone but Frankie La Porte, a gangster from Chicago Heights, been the "ultimate boss", the "real head" of the organization (pp. 406, 591, 609, 615). Yes, Bergreen even goes as far as to suggest that Capone owed his reputation as a great underworld boss only to incorrect press reports. The structure of the Torrio Capone organization is only mentioned in passing, e.g. when Bergreen mentions that Capone at some point passed the daily tasks over to his brother Ralph and his business partner Jack Guzik (p. 188). But little is said about the relationship between the Capone brothers and the men in their closest circle.
Despite the hundreds of pages that Bergreen has filled, important aspects and events remain largely in the dark, such as the violent conflict over the Retail Cleaner's and Dyers' Association, which involved the blackmail of entrepreneurs and the limits of power Capones at the height of his gangster career in 1928. It is also regrettable that Bergreen ignored Mark H. Haller's research on the structure of the "Capone Syndicate". These could have provided the basis for a more detailed analysis of Capone's business relationships. Some "myths and pseudo-facts" (p. 530) are not really questioned and Capone remains "the best known, least understood gangster of all" (p. 605).

Overall rating:
A personality-focused bio that is well-written but pays little attention to the things that may be of particular interest to those interested in organized crime.


Further reading:
Haller, Mark H., Illegal Enterprise: A Theoretical and Historical Interpretation. Criminology, 28 (2), 1990, 207-235.
Kobler, John, Capone: The Life and World of Al Capone. New York: G.P. Putnam's Sons, 1971.



---